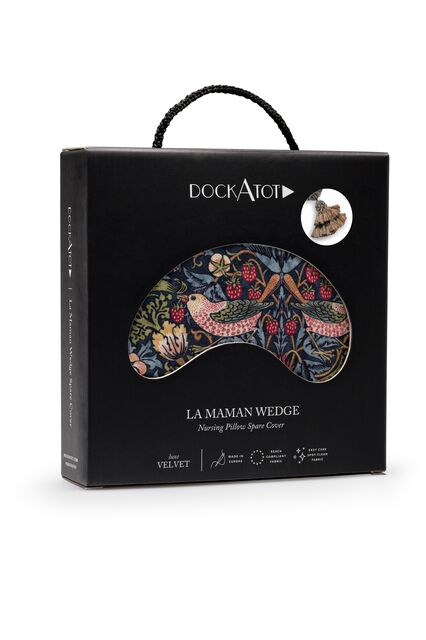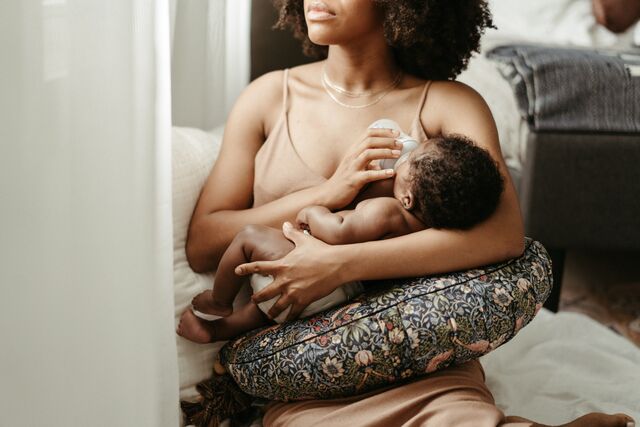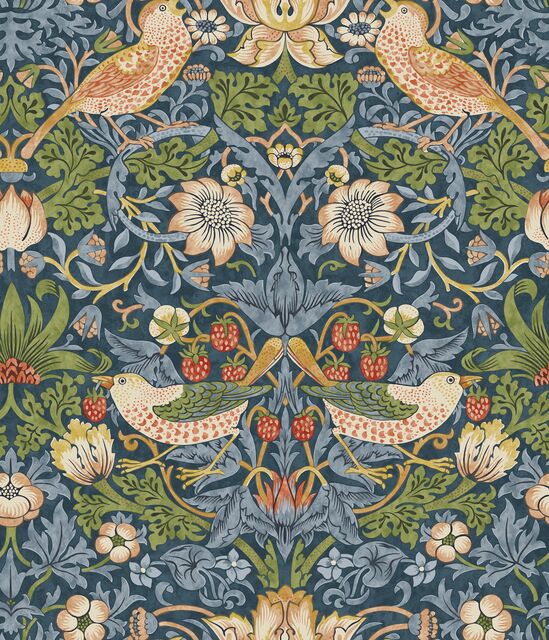 Spare Cover (La Maman Wedge) - Strawberry Thief
Change up the look of La Maman Wedge with an extra cover. Elevate your home décor—or swap out for a new one when things get messy—and select a stylish cover for your pillow.
**Cover only - La Maman Wedge sold separately**
$60.00
More details
Learn more about shipping here.
FREE Shipping in the U.S. on orders over $75
Add your gift message at the cart
Product Description
A cheeky bird pecks at delicious strawberries on this enticing flock-effect pattern by William Morris. The rich, warm colours complement the beautiful artwork making this a truly timeless print. 
Uses

Testing & Certification

Meets or exceeds children's product safety regulations (US CPSIA 2008)
Oeko-tex Certified
Designed and tested for durability
Tested and compliant with CA Proposition 65
Additional testing for the presence of harmful phthalates and heavy metals
Care Instructions

Remove tassel prior to machine wash
Spare Cover (La Maman Wedge) - Strawberry Thief
Spare Cover (La Maman Wedge) - Strawberry Thief